Our Story
We are connected by a common thread. A shared love of making the world a bit brighter each day. Dreamers and doers, creatives and curators, planners and protagonists, we find a connection in our colors and power in our prints. It's what brings us together, and helps you stand out. Together, we are Vera Bradley.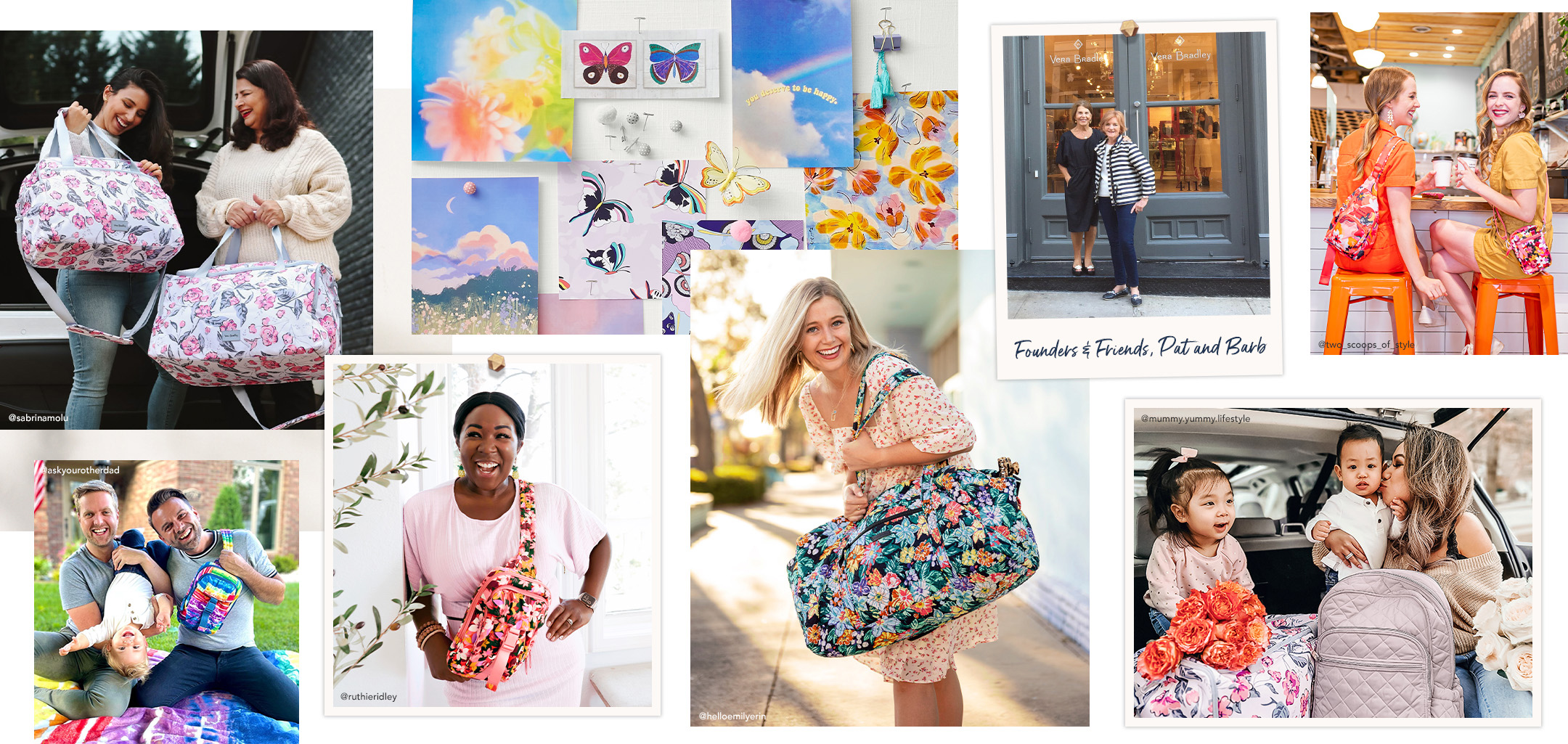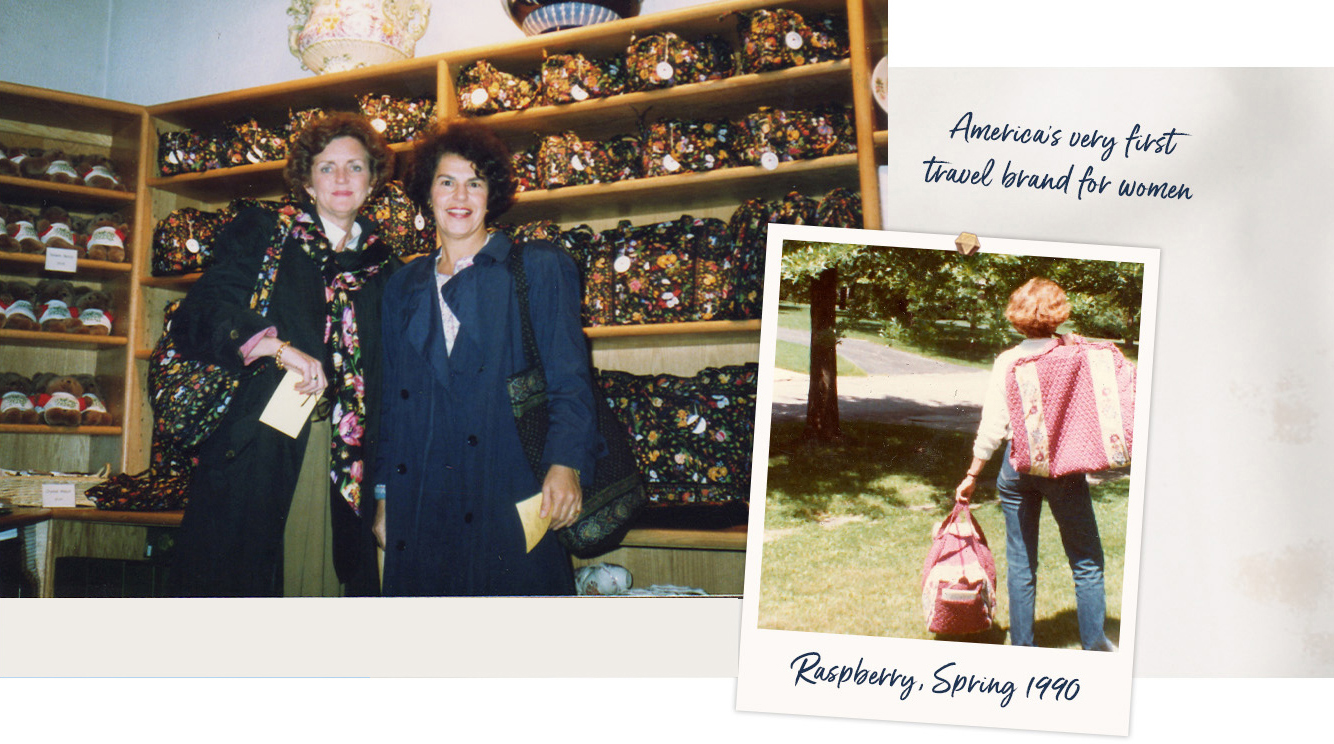 It all started with a friendship... friends Barbara Bradley Beakgaard and Patricia R. Miller were traveling together in 1982 when they found themselves at the airport lost in a sea of boring black luggage.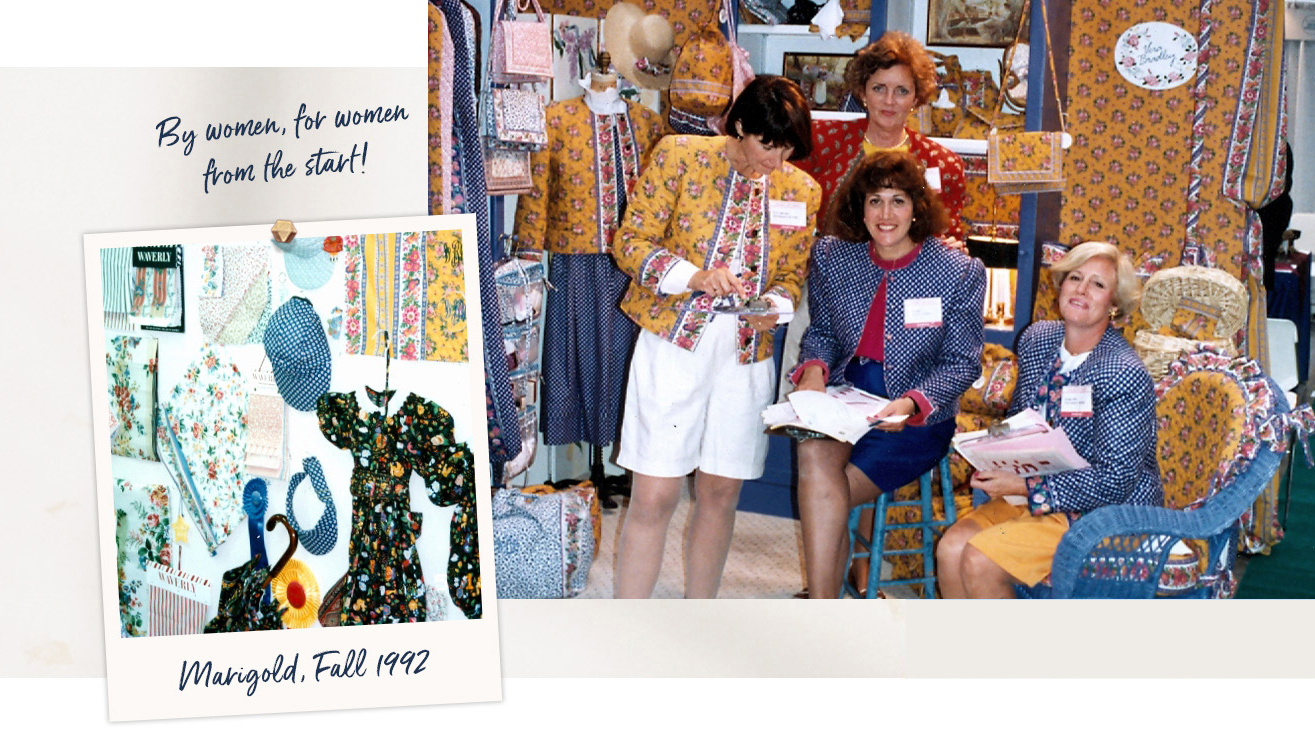 Amid colorful fabrics and smart sketches spread out on the basement pingpong table, a brilliant idea was born. A sisterhood of like-minded creative women quickly followed. Female-led ingenuity and the desire to make the world a brighter place remain at the heart of the company today.

To connect and empower women and girls in their unique and remarkable journeys.
To make the world a brighter place.
To build a worldwide community that shares beauty, spreads optimism, and inspires joy.
At Vera Bradley, our purpose is fueled by our core values and the shared belief that we are truly better together. The mission of Project Quilt is to enhance and celebrate diversity, equity and inclusion throughout our company and in each of the communities we serve.
More than anything, we want to make tomorrow even brighter than today.
Together, we have built a culture of hope around breast cancer. We have helped school children here at home and around the world. We have uplifted local organizations, and we are caring for our planet along the way too, with big new goals around sustainability.
We strive to be a responsible corporate citizen for our customers, associates, shareholders, retailers, suppliers and the world in which we live.