VB Cares
Making Tomorrow More Beautiful Than Today
At Vera Bradley, we care. We care about our associates, our customers and about creating brighter, more joyful lives for girls and women everywhere.
Together, we have built a culture of hope around breast cancer. We have helped school children here at home and around the world. We have uplifted local organizations and built better communities together. And most recently, we have made new commitments to inclusivity and sustainability. Caring is at our core and a big part of our promise to you.
Brightening Futures

At Vera Bradley, we love to make women's and children's lives better. We partner with a number of amazing organizations that create positive ripple effects nationwide and around the world.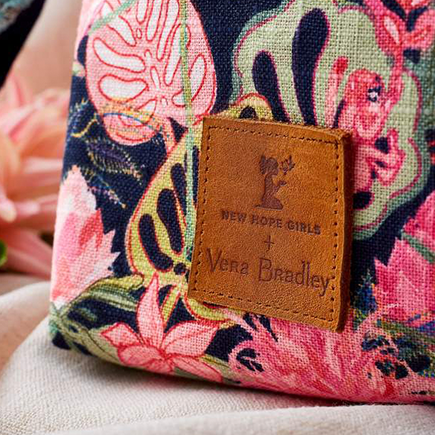 New Hope Girls
When we were first introduced to New Hope Girls, we were so inspired by their story and mission: Providing light and life to girls and women from the darkest and most difficult places. After traveling to the Dominican Republic to meet the women behind the nonprofit, we knew we had to get involved.
We sponsored New Hope Girls' new workshop in 2016, helping them build a safe and efficient sewing workspace that has become a sacred place for women to grow as artisans and as individuals.
2021 marks the third year we collaborated with New Hope Girls to launch a special collection of handcrafted styles on International Women's Day.
Click here to learn more about New Hope Girls.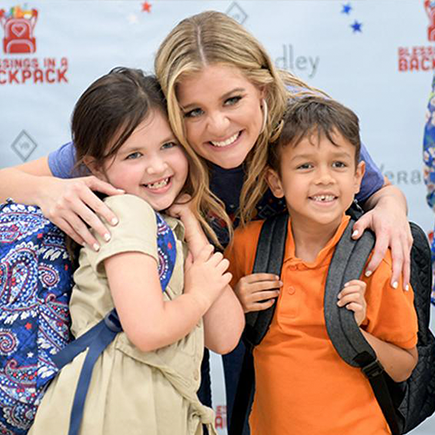 Blessings in a Backpack
Blessings in a Backpack quickly captured our hearts with its mission and impact. This national organization mobilizes communities to provide food to school children in need.
We have been committed to this cause since 2019. We've donated backpacks, hosted star-studded events, and with your help, made BIG donations to this amazing organization.
This back-to-school season, every backpack you purchase helps feed hungry kids in need. With your help, we're committed to making a donation of $100,000 to Blessings in a Backpack this fall.
Click here to learn more about Blessings in a Backpack.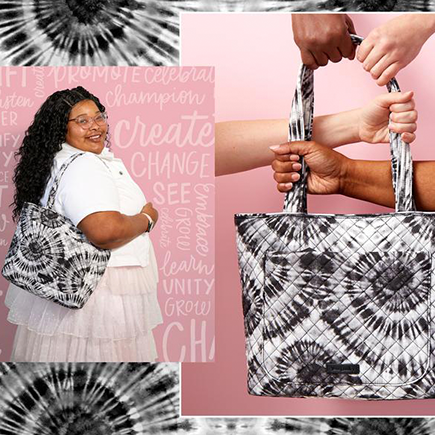 Women Who Create
As a company committed to fostering inclusion, we are so inspired by the work of Women Who Create, a collective of women of color who are kicking down doors, shattering glass ceilings and raising each other up.
In February, we linked our new Unity Tote to a $20,000 donation to the change-making organization, which provides scholarships and mentorships to young creatives identifying as women of color in fashion, advertising, music and tech.
The Unity Tote was a passion project for one of our store employees who hoped it would spark a conversation. Designed in black and white with shades between, the powerful pattern represents coming together, celebrating diversity and uniting for change.
Click here to learn more about Women Who Create.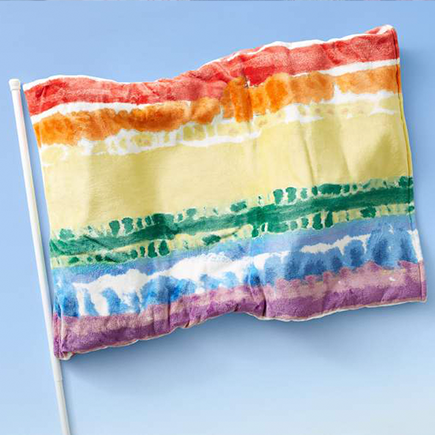 Free Mom Hugs
We've always looked to make the world a brighter place. As a brand rooted in empathy, thoughtfulness and kindness, we believe in coming together to spread love. That's why working with Free Mom Hugs was such a perfect match.
Founded by moms, Free Mom Hugs works as an advocate for affirmation and equality for all by providing visibility, education, conversation and yes, hugs!!
For Pride Month in 2021 and 2020, we've partnered with Free Mom Hugs on special styles that raise awareness — and dollars — for their inspiring work.
Click here to learn more about Free Mom Hugs.
Finding a Cure: Vera Bradley Foundation

The loss of our dear friend and colleague Mary Sloan in 1993 was the inspiration for the Vera Bradley Foundation for Breast Cancer. Together we have donated more than $37.5 million for critical, life-saving research, but there is still so much more we can do.



Loving Local

We are committed to uplifting the communities that our customers and employees call home — whether that's supporting deserving organizations in our hometown of Fort Wayne, Indiana and where our retail stores are based — or giving back to families and championing local heroes across the country in times of need.

We promise to leave a lasting imprint where it matters most.


Community Partnerships
We support more than 40 non-profit organizations in our hometown of Fort Wayne, Indiana, and dozens more nationwide, that align with our mission to improve the lives of women and children. Some of our biggest initiatives are with organizations making a difference one family at a time, like Big Brothers Big Sisters, the Boys and Girls Club, Habitat for Humanity and the American Heart Association.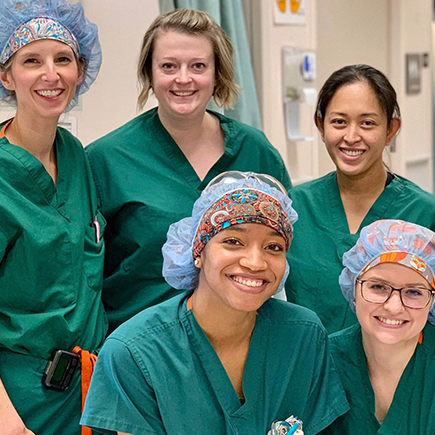 American Nurses Foundation
In response to COVID-19, we made a commitment to help the nurses working on the frontlines of their own communities. When we launched face masks, we tied a portion of proceeds to support the American Nurses Foundation's Coronavirus Response Fund for Nurses. In August, we were honored to present the Foundation with a donation of $633,636.01!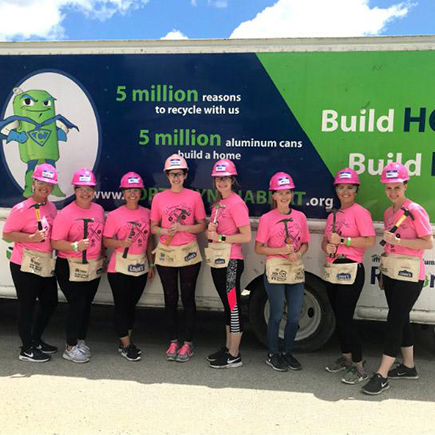 A Culture of Caring
In addition to corporate giving and engagement, we offer each of our Associates eight hours of Volunteer Time Off each year. Each Associate may use these hours to volunteer for the cause of his or her choice.
Caring for Our Planet

We promise to invest in the future, and together, nurture a more sustainable world.

At Vera Bradley, we are committed to building a better future together. We care about our people, the environment and the best possible utilization of our resources. We are consciously innovating our designs, our materials and how our products are made.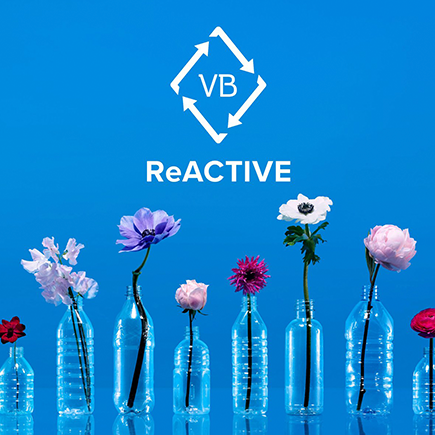 Consciously Crafted

Committed to a future toward sustainable design, we are in the process of re-imagining every one of our major fabrications. Our big goal? To update 100% of our fabrics to more sustainable alternatives by 2025. We strive to be a responsible corporate citizen for our customers, associates, shareholders, retailers, suppliers and the world in which we live.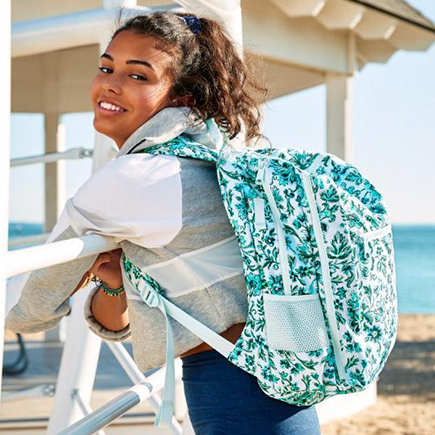 Recycled ReActive
In 2020, we introduced our first sustainable collection, ReActive, made from recycled plastic bottles. Since then, we've saved more than 6.1 million plastic bottles and counting from going into oceans and landfills. It's a small step, but a strong start toward more sustainable design.
Made to Last
We believe in making goods that last. Quality and durability give our products long lives and make it possible for them to be carried season after season, and sometimes, even passed down through generations. Nothing makes us happier than seeing an archived heritage style out in the world long after its introduction.